VEHICLE POWER ANTIFREEZES are an optimal balance of price and quality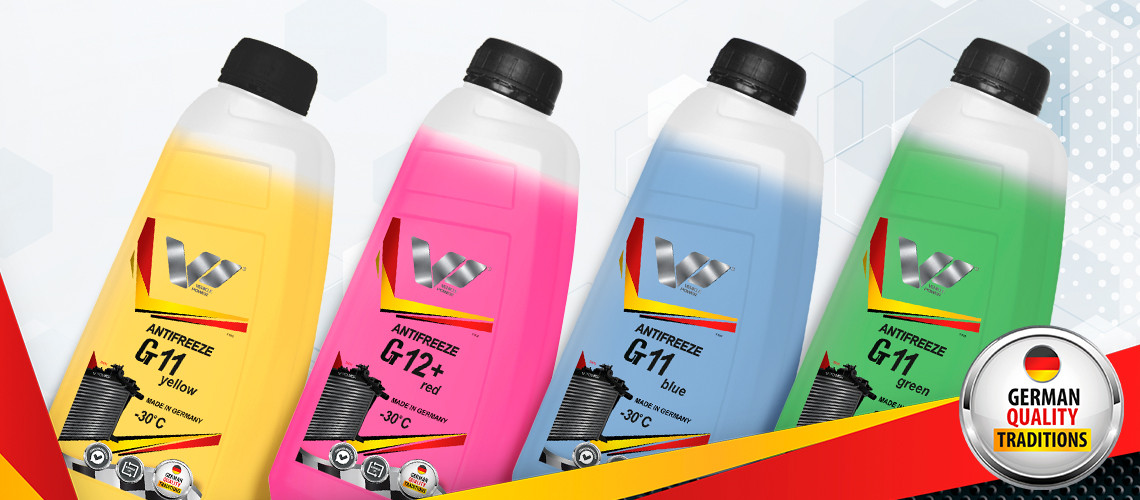 We would like to bring to your attention a line of Vehicle Power brand antifreezes, created on the basis of ethylene glycol for all types of radiators and cooling systems for internal combustion engines of cars, trucks, tractors, buses, and heavy machinery. The coolants contain a multifunctional package of anti-corrosion, anti-cavitation, antifoam and lubricating additives. They provide excellent protection against corrosion, overheating, and provide optimal heat transfer.
Vehicle Power coolants meet the international requirements of car manufacturers. Antifreezes undergo comprehensive testing of the physical properties of the refrigerant: density, boiling point, freezing point. We test fluid chemistry, elastomer compatibility, protection against corrosion with hundreds of hours of laboratory testing. We carry out dynamic tests of coolants, tests in real conditions.
Vehicle Power antifreezes guarantee effective heat removal from hot engine parts over a wide operating temperature range, and as a result – resistance to freezing and boiling.
ADVANTAGES OF ANTIFREEZES:
- Extended service interval.
- Real German quality.
- Guaranteed compliance with international standards and specifications.
- Continuous quality control.
CT12 + OAT TECHNOLOGY
• Premium class carboxylate antifreeze based on 1,2-ethanediol (monoethylene glycol) and corrosion inhibitors with the use of organic technologies. Protects against corrosion, overheating, deposits and foaming, thus ensuring optimal heat dissipation. • High rates of heat capacity and thermal conductivity. Free of nitrites, amines, phosphates and silicates. Suitable for any (including aluminum, cast iron and cast) engines.

CT11 VEHICLE POWER H-OAT-SI TECHNOLOGY
• Hybrid antifreeze provides reliable protection against overheating, corrosion and foaming. Notable for its high chemical stability and high thermal conductivity. Prevents rubber and plastic elements (gaskets, etc.) from drying out. Suitable for all engines (including aluminum and cast iron blocks). Antifreeze retains its properties for a very long time.