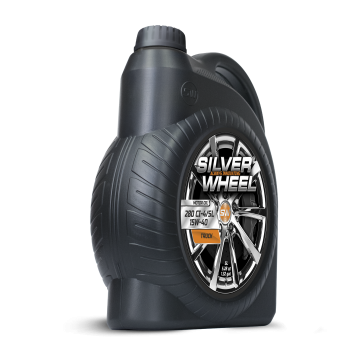 1L plast
4L plast
5L plast
20L
Motor oil 280 Truck 15W-40
Specifications:
SAE 15W-40, API CI-4/CF/SL, ACEA A3/B4-04, E7-04
Benefits:
- comprehensive protection of engine against wear, deposits and corrosion in all operating conditions for modern heavy duty diesel engines;
- high stability to the processes of thermal oxidation and aging;
- ensures fuel and lubricants saving during prolonged periods of use
High-quality motor oil for commercial vehicles of increased durability that corresponds to modern energy saving norms and exhaust emission standards. It is suitable for heavy duty engines that require meeting API CI-4 performance standard. Due to the modern European additives package, this oil ensures optimum cleanliness and optimum lubrication of engine in all modes of operation.
Recommendations for Use:
- a universal oil for year-round use in modern gasoline and diesel engines that require the following viscosity characteristics of oil: SAE 15W-40;
- recommended for use in mixed vehicle fleets that require use of oil of specified standards and specifications and that serve urban and regional transportation of goods;
- when selecting the oil, recommendations of the auto manufacturers shall be followed.
Levels:
MB 228.3, 229.1, MAN 3275, MTU Level 2, Renault RLD-2, CES 20076 / 20077 / 20078, Caterpillar ECF-1a, DCC 93K215, Volvo VDS-3, Mack EO-M+, JASO DHD-1