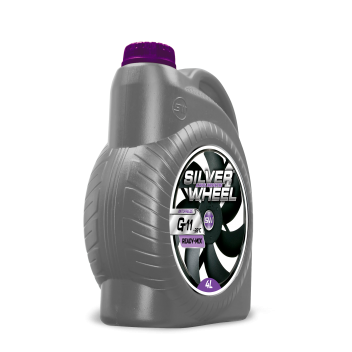 Antifreeze Ct11 ready-mix
Benefits:
- Superior and stable corrosion protection for car model designs of modern cars;
- excellent protection against freezing and overheating;
- dissipates heat more effectively than conventional antifreeze and increases the boiling point.
Meets the international and national standards as well as the level of many OEMs. It effectively protects all parts of the cooling system from corrosion, including cylinder block cooling jacket, radiator, water pump and thermostat. Silver Wheel antifreeze Gt11 is manufactured under HYBRID ORGANIC ACID TECHNOLOGY and contains no nitrates, amines, phosphates and borates. Contains premium corrosion additives for excellent protection against corrosion and cavitation. It is available as a ready-mixed antifreeze / coolant and requires no dilution.
Levels:
Volkswagen, Audi, BMW, Opel, Chevrolet, Ford, Daimler/Mercedes-Benz, Skoda, Seat, Saab, Renault, Mazda, Toyota, Honda, Hyndai, Cummins, Deutz, Detroit Diesel, Kia, Man, Daf, Mak, Mack, Liebherr, Leyland Trucks