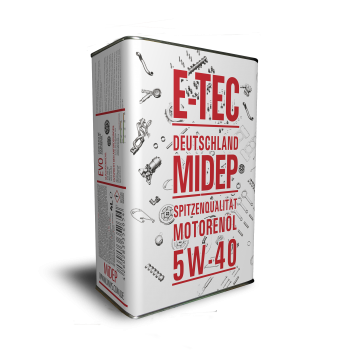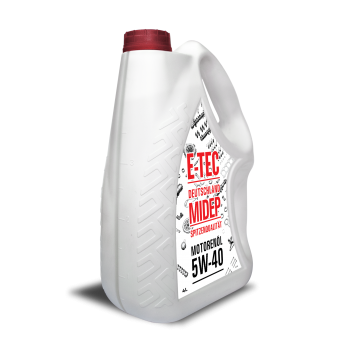 1L met
4L met
4L plast
5L plast
20L
200L
Motor oil EVO 5W-40
Specifications:
SAE 5W-40, API SN/CF, ACEA A3/B4
Benefits:
- excellent thermal and oxidation stability;
- excellent low temperature capabilities;
- enhanced frictional properties to help save fuel.
Is a high-quality engine oil developed for modern high-tech engines including multivalve and high-speed petrol and diesel ones. The oil guarantees excellent engine protection under any temperature conditions from heat to cold. Notable for powerful cleaning properties that ensure engine and a result prolonger service life. Contribute to fuel economy, guarantees easy engine start. The oil complies with quality requirements of the leading world car manufactures and corresponds to API SL/CF service class.
Levels:
MB 229.3, VW 502 00/505 00, BMW Longlife-98, Opel GM-LL-B-025, Porche A40 ab Modeljahr 1973 (ausser Cayenne V6), Renault RN0700/RN0710