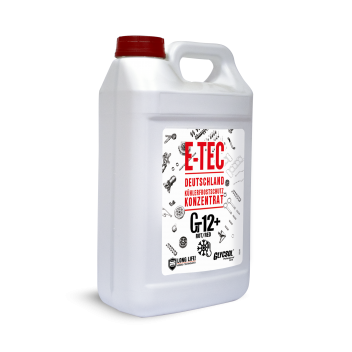 1.5L G12 plast
4L plast
200L
Antifreeze Ct12 + Glycsol Concentrate
Benefits:
- protects cooling systems against rust in all seasons;
- longer radiator life and lower maintenance cost;
- withstands freezing at low temperatures.
Meets international and national standards and is recommended for engines of all types. Antifreeze CT12+ GLYCSOL Concentrate (red) is produced under ORGANIC ACID TECHNOLOGY and allows prolonged replacement intervals – up to 5 years or 250,000 km. This product is concentrate and requires dilution before use in accordance with the following table:
Freezing Point, °C
%
Dilute by volume (Antifreeze: water)
Antifreeze concentrate
Distilled water
-36
50
50
1:1
-31
43
57
3:4
Levels:
Acura, Alfa-Romeo, Audi, Bentley, Bmw, Chevrolet, Chrysler, Daf, Dodge, MercedesBenz, Ferrari, Fiat, Ford, Gmc, Honda, Hyundai, Infinity, Isuzu, Iveco, Jaguar, Kia, Lamborghini, Lancia, Land Rover, Lexus, Man, Maybach, Maserati, Mazda, Mitsubishi, Nissan, Peugeot, Porsche, Renault, RollsRoyce, Skoda, Subaru, Suzuki, Tata, Toyota, Volkswagen, Volvo, Citroen, Dacia, Daihatsu, Deutz, Mini, Opel, Saab, Scania, Seat, Smart.