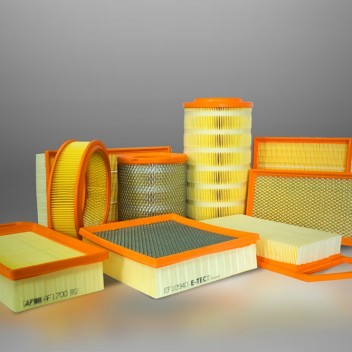 Air filters
Benefits:
100% filtering efficiency.
Reliable engine protection.
Required air flow.
Noise reduction.
For the engine to operate at full power it needs clean air. An average car for 100 km consumes up to 15 cubic meters of air. Road dirt, soot and other microparticles getting into the engine can lead to serious problems including breakdown. Air filters simultaneously perform several functions: remove the smallest particles of dust and provide required air flow thus helping to maintain the necessary engine power, the torque and low fuel consumption. For filter production we use high-quality materials, so that the folds do not absorb moisture and do not stick together. Years of production experience and high-tech equipment allow us to conduct multi-level research and testing, which guarantees 100% quality.